I have a lot of friends telling me they like fishing bass because it's fun to catch, but are not sure what to use when they are on the water.
They also tell me that often you don't need much to catch a fish, like bass. Just use a hook and worm.
They are correct, at times, but they don't really change body of water. As soon as they go somewhere else they don't know what to use.
Well, here are my best bass fishing lures.
Plastic Worms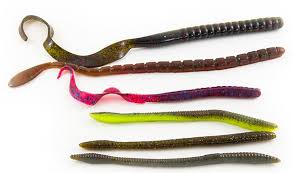 Very easy to use an not expensive. The only trick is to be patient when you get a bite. Don't jerk it right away, give it a bit of slack and then hook it good. I like to use the Gulp Alive ones
Hula Popper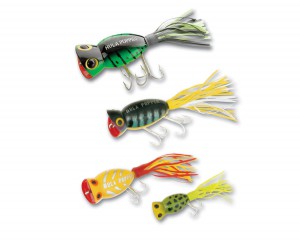 Probably the one that I have the most fun with and the most spectacular. When the fish is feeding on top make sure to try this one.
Crankbaits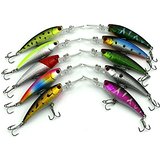 Perfect bait fish imitator, easy to use and very effective. I like to use this one when there is a lot of debris. It only sinks when you start reeling it in. The lip touches the branch first, as an example. You give it a bit of slack and retrieve it again after. I keep a few different assortment of colors in my box.
Panther Martin

I call this one my old faithful. Mainly use for trout. I use this one when I'm having a hard time hooking a few. They are very bright in the water and, I guess, make the territorial side of the bass come out. The only down side to this is I tend to catch a lot more small one. I don't really care sometimes because I release most of my fish anyway.
Crayfish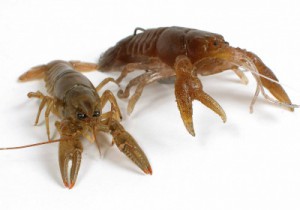 I have been on lakes where the bass almost only feed on crayfish. Cast away,let it go the bottom and wait a bit. At one point you will probably see your line move a little. Reel in the slack on the line and then, give it a good jerk. Your in business almost every time.
As you can see, I don't use many different types most of the time. If I don't succeed with anyone of those. I then try other type, there is so many to choose from. You might wonder why I didn't put spinner bait, well I don't have much success with it in the places I fish. Not a favorite for me, but it could be for you.
Let me know what are your favorite lures. I'm curious to know, or let me know what you think of the ones I have mentioned up above.
Thanks for reading and make sure to come again.
Carl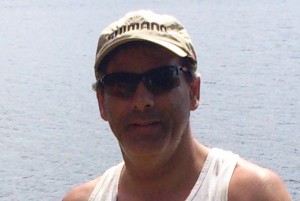 Founder of : The bass fishing world