It's the time of the year.
You live in the country or close to some woody area. You want to go for a walk or go fishing like me and you say to yourself.
I can't to many deer flies, how to avoid deer flies !
How to avoid Deer Flies
This post is not going to be a long one and it will be more on how to deal with them than avoiding them.
The miracle of Deer Fly Patches
I'm writing because there are still many of my friends that don't know the miracle of Deer Fly Patches.
My story
Last week I went bass fishing with my best friend on one of our favorite small lake not far from home. We had been on the lake not more than ten minutes and, already the deer flies were driving me nuts. For some reasons there were none around my friend, wonder why, his body odour maybe, who knows ? He sure enjoy the fun I had to try to get rid of them.
I say to him; I wished I had brought my deer fly patches, I sure could use them now. Then, I decided to check in my tackle box if, by any chance I would of put some in there at one point.
Eureka
To my surprise I found a few. It didn't take long for me to install one on my hat. Almost instantly, the results were outstanding.
Take a look.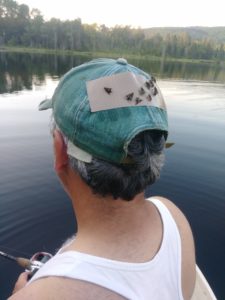 I have known about them for years but I can't remember how I stumble on them. It doesn't matter, all I know is that they work.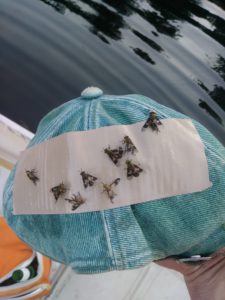 Where can you get some ?
I don't know where you can find them in your area. I'm sure if you look around, you will find them. Who knows they might have always been at your favorite store and you never knew.
Me, I order them on Amazon. I'm a big Amazon shopper. I love it. Simple and easy.
If you want to try some and can't find them close to you, just click on the link below.
I'm sure you will fall in love with them.
Thanks for reading this post.
I'm curious about your experience with deer flies. Share one with me or let me know if you have used them before.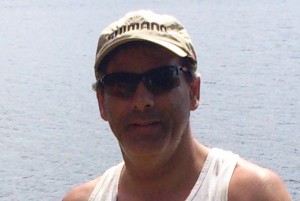 Carl
From:  Bass Fishing World